The Super Bowl is over. Tom Brady and the "Tompa" Bay Buccaneers manhandled Patrick Mahomes and the Kansas City Chiefs to win Brady's 7th (that's right) 7th Super Bowl at the ripe age of 43. Now, I'm not going to delve deep into a Super Bowl or postseason analysis of what to expect moving forward. That'll be saved for the newest episode of the Top Shelf Takes podcast. Nevertheless, the fact that the NFL managed to play fit in all 200 something games this regular season on top of post season play is something to brag about. Sure, there were obviously some hiccups and rescheduling that had to take place but the NFL was able to make it to the Super Bowl and that's what matters. Hopefully, come this September we will be able to return to some sort of normalcy whether it be more fans in the stands (if not at full capacity) and back to a normal schedule of games. Only time and health officials will be able to give us a better picture on that area. Anyway, it is officially the off-season! Which means things like free agency, trades, combine, draft and all the fun words associated with the NFL off-season are bound to give us so many stories to talk about before we even think of our favorite teams hitting the gridiron this fall.
Here is my first post-Super Bowl mock draft. If you follow me on Twitter, @TopShelfGW, I have been posting my mock drafts on there pre-Super Bowl just to give everyone a rough idea where my heads at when it comes to this off-season and team's needs. Of course, free agency and trades are playing a huge factor into everyone's predictions (just keep scrolling and you'll see) thanks to blockbuster trades regarding Matthew Stafford, Deshaun Watson, Carson Wentz…just to name a few. And then there are guys we are saluting as they hang up their pads and walk off the field for the last time as a player in Philip Rivers and Drew Brees (presumably). Anyway, hopefully this mock draft provides some sort of answers you might be having this off-season. (P.S. my trades will never be exact).
ROUND 1
Jacksonville Jaguars – Trevor Lawrence, QB, Clemson
This pick is just a formality at this point. I'm sure new HC Urban Meyer is already constructing his offensive system around one of the more accomplished players college football has ever witnessed. Hopefully, the Jaguars are able to place some adequate protection and a few weapons around the future of their franchise. This off-season and draft will be critical for this young team and brand new head coach.
2. Houston Texans (from New York Jets) – Zach Wilson, QB, BYU
TRADE ALERT: Jets get Deshaun Watson; Texans gets 2021 3rd and 23rd overall picks.
Deshaun Watson finally gets out of Houston and is a New York Jet. Not sure if that is a better situation for him or the exact same he had in Houston. Either way, the Houston Texans new front office and coaching staff are looking to rebuild and they start with a new face of the franchise at QB. Wilson was as accomplished as they come in 2020. The Texans are looking for that to translate and translate fast in order to get past losing a top 10 QB in the NFL in 2021.
3. Miami Dolphins (from Houston Texans) – Devonta Smith, WR, Alabama
Miami chooses to stay put at 3rd overall and draft this year's Heisman trophy winner. Which also means they are sticking with QB Tua Tagovailoa. Miami needs a WR1 and Devonta Smith is a guy who can get the job done for a young team who accomplished more than anyone thought they would in 2020. Smith might be a little undersized to be considered your atypical WR1 but his speed, route running, and playmaking ability are off the charts.
4. Atlanta Falcons – Justin Fields, QB, Ohio States
Atlanta's new regime chooses a new QB to sit behind the aging QB Matt Ryan and learn from one of the best. Now, there is a valid argument that Matt Ryan is far from done. However, the weapons around him continue to age. Could Atlanta go with a young WR at this point? Absolutely. But all signs point to the front office and coaching staff going younger.
5. Cincinnati Bengals – Penei Sewell, OT, Oregon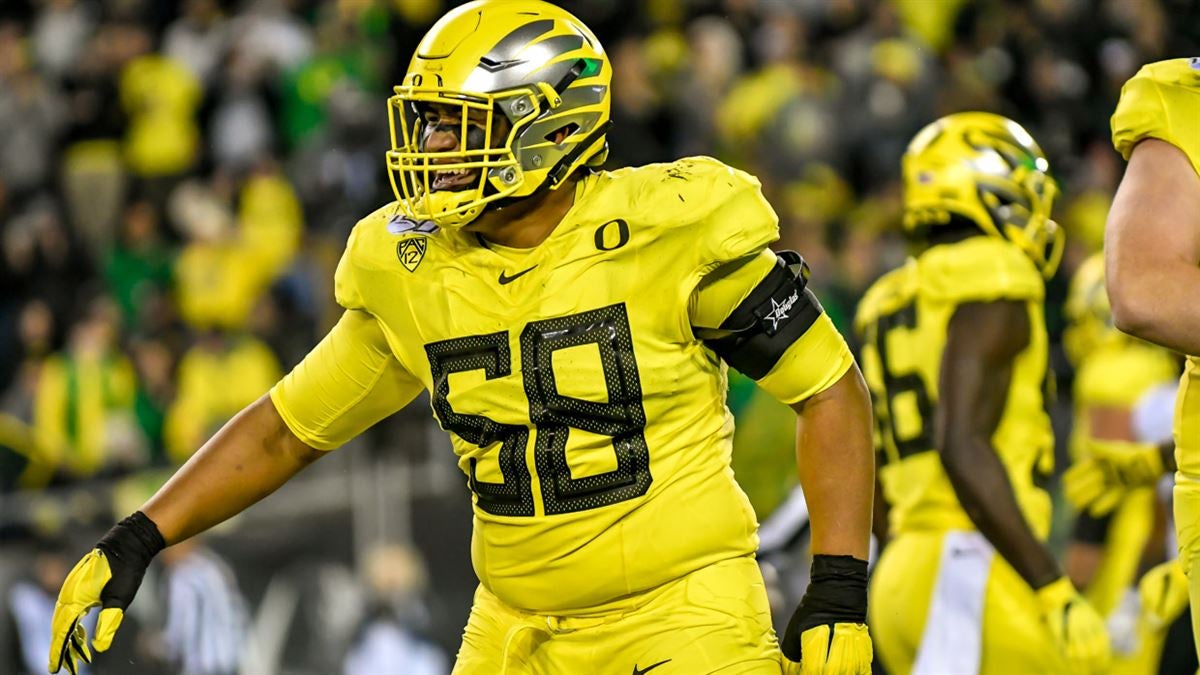 Any other pick by the Bengals besides offensive line is completely wrong. Your rookie QB, fresh face of the franchise, will be coming off a torn ACL due to him being the most hit QB in 2020. Reminds me of a similar situation with Sam Bradford in St. Louis. His first three years as the Rams QB made him the most hit QB until finally his body gave out and he suffered back-to-back injuries. If the Bengals want to start building and winning around QB Joe Burrow, it starts by giving him some protection and winning the trenches.
6. Philadelphia Eagles – Ja'Marr Chase, WR, LSU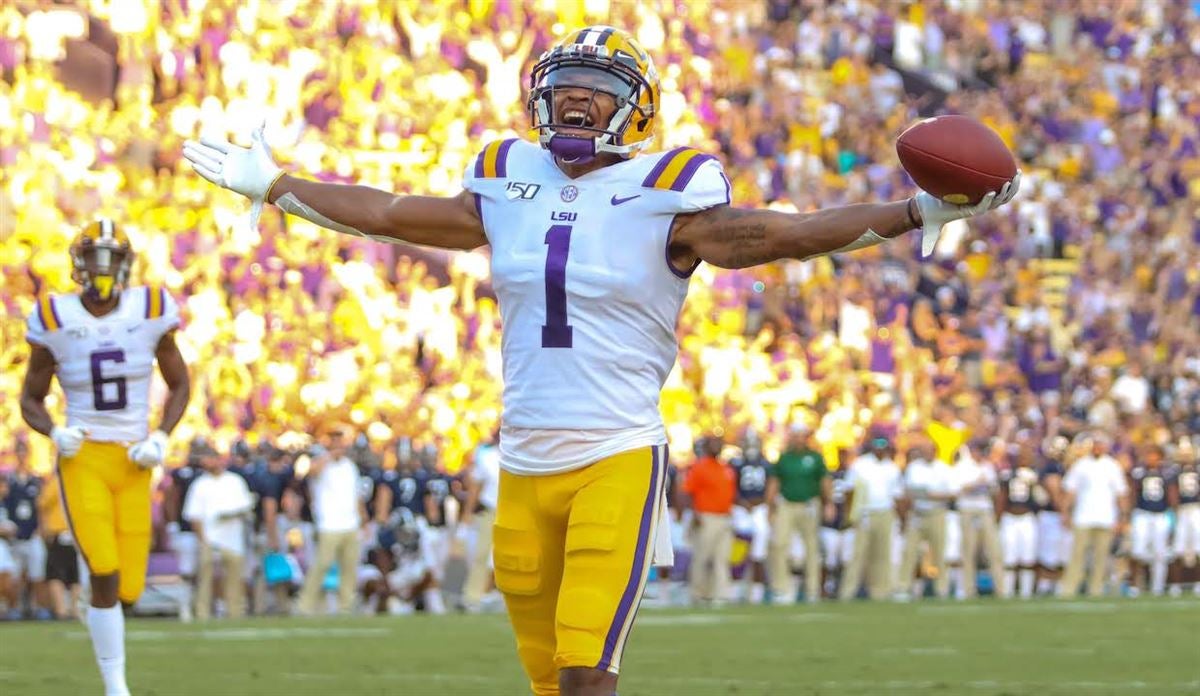 QB Carson Wentz is likely headed out of Philly. With a new HC, it looks like the Eagles are in full-rebuild mode and why not start with some WR help? Chase can come in and be WR1 for QB Jalen Hurts and hopefully give some sort of spark for a team struggling with their cap situation.
7. Detroit Lions – Jaylen Waddle, WR, Alabama
After their blockbuster trade which say former QB Matt Stafford heading to Los Angeles in exchange for some picks and 2016 number one overall pick QB Jared Goff. I think their new HC and OC stick with Goff rather than draft a QB. Getting Waddle is a considerably better option anyway. The guy played injured in the national championship game. He will be a fan favorite and game changer in Detroit.
8. Carolina Panthers – Trey Lance, QB, North Dakota State
Reports have suggested that the Panthers are interested in Jets QB Sam Darnold. While that could be a viable option, I think they stick with QB Teddy Bridgewater for another year and draft a QB to learn for a year. I personally would go after Darnold rather than drafting Lance, however, HC Matt Rhule has been very quiet as to what they are doing down in Charlotte.
9. Denver Broncos – Micah Parsons, LB, Penn State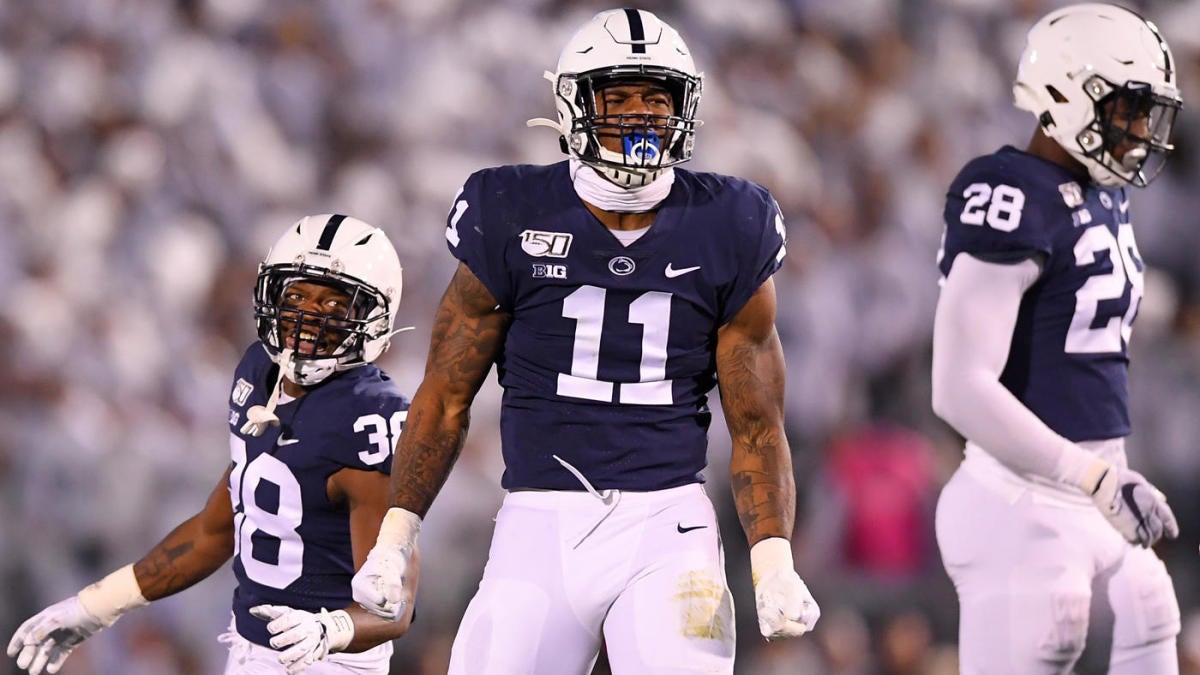 The Broncos could go for QB Mac Jones but that might be a reach and, frankly, that have much bigger holes on the defensive side of the ball that need to be filled. Parsons opted out of the 2020 season but has enough tape and terrific numbers to be the new anchor of a Broncos defense. A defense that needs to draft and build to compete against the Kansas City Chiefs.
10. Dallas Cowboys – Patrick Surtain II, CB, Alabama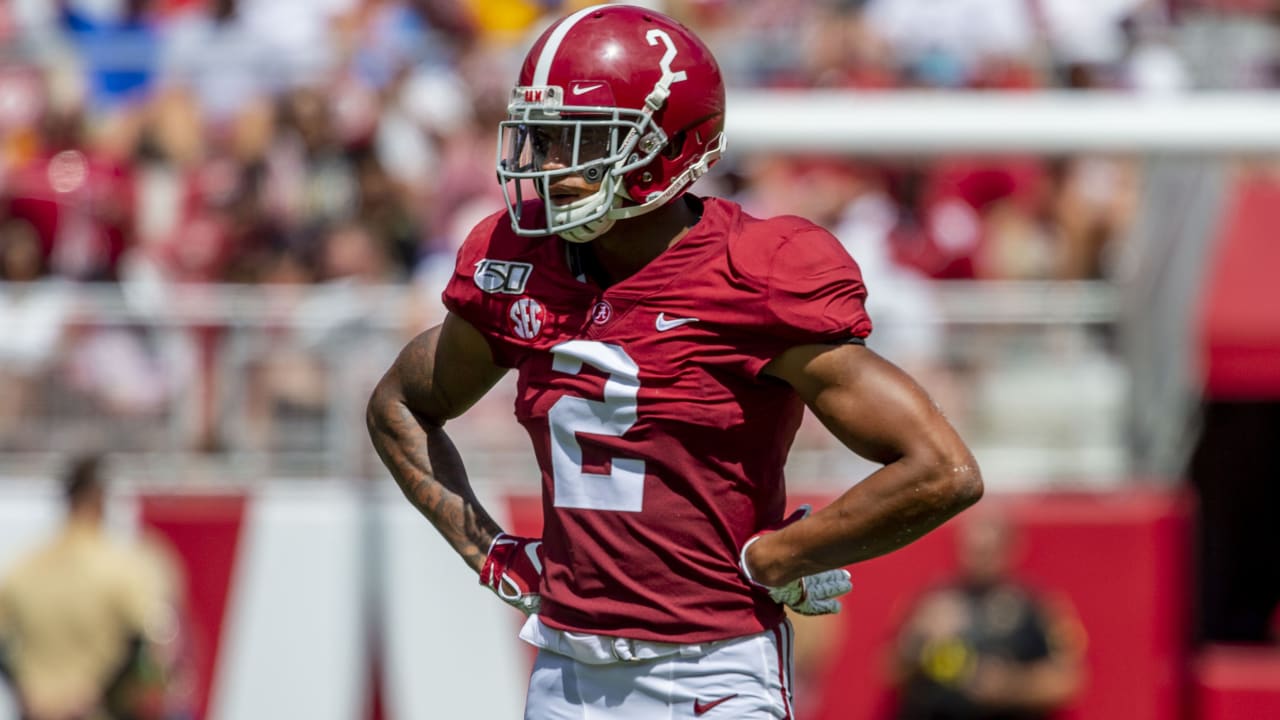 The Cowboys were a huge disappointment in 2020. Mainly due to some bad luck but a large part due to their horrible secondary. Surtain will be a Day 1 starter and will hopefully boost a Cowboys team to get over the hump and win the division.
11. New York Giants – Caleb Farley, CB, Virginia Tech
The Giants could go a number of ways but getting secondary help as to be near the top of the list. The Giants are young and can be fun to watch if they still healthy across the board. Adding Farley to the mix will strengthen their numbers and hopefully give GM Dave Gettlemen some credit where credit is due.
12. Chicago Bears (from San Francisco 49ers) – Rashawn Slater, OT, Northwestern
TRADE ALERT: Chicago gets 12th overall pick; San Francisco gets 20th overall pick
Yes, I know what you are thinking. This is a reach. However, what if I told you that Slater is just as good, if not better than the 5th overall pick of this mock draft. Chicago jumping a few spots to get some desperate offensive line help is honestly the type of moves they need to be making.
13. Los Angeles Chargers – Christian Darrisaw, OT, Virginia Tech
The Chargers need offensive line help if they want QB Justin Herbert to continue his 2020 season where he left off. Darrisaw can become an anchor for an offensive line for years to come. Hopefully, this can be the start of some consistency with a Chargers team that lost too many close games late in the 4th quarter in 2020.
14. Minnesota Vikings – Alijah-Vera Tucker, OT, USC
The Vikings were one of the worst teams in the trenches in 2020. They can still get some good quality DL guys later on in the draft so why not get a guy who can help protect your franchise QB Kirk Cousins, unless you trade him, and help strengthen your running game which is one of the better ones in the league?
15. New England Patriots – Kyle Pitts, TE, Florida
Holy cow. This pick couldn't get any better for Bill Belichick and Co. Pitts could easily be a Top 10 pick but someway, somehow, he falls into the lap of a Patriots team desperate to find someone to at least show a glimpse of Bucs TE Rob Gronkowski. OC Josh McDaniels will have fun with this pick. The real question mark will be who is throwing to Pitts. As this off-season progresses, hopefully that answer will come to light.
16. Arizona Cardinals – Kwity Paye, EDGE, Michigan
Arizona is expected to lose some pass rushing to free agency. For a team that has to face Russell Wilson, Matt Stafford, and 49ers HC Kyle Shanahan twice a year, an EDGE defender is a must need. This team could go CB with this pick but looking at the board, EDGE is the right pick.
17. Las Vegas Raiders – Christian Barmore, DT, Alabama
The Raiders, and the rest of the NFL, realized that to beat the Chiefs, you have to win the trenches. So why not pick up arguably the best defensive line defender in the draft? This pick will have Gruden and Co. one step closer to where they need to be in order to compete and, possibly win, the AFC West.
18. Miami Dolphins – Jaelen Phillips, EDGE, Miami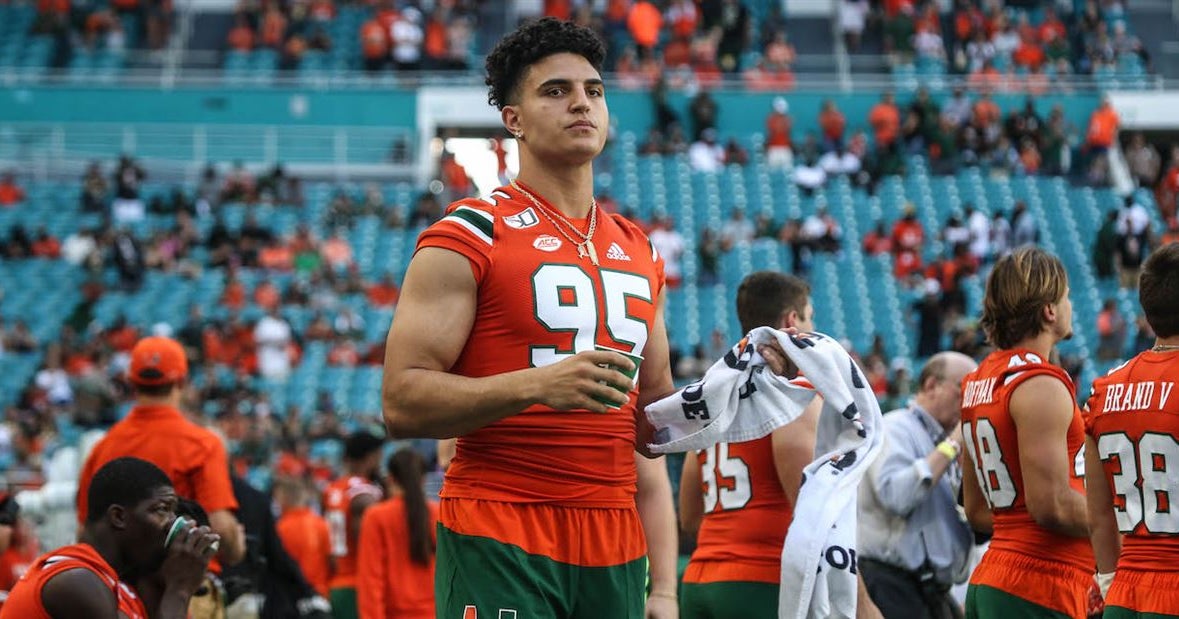 Miami goes WR with their other first round pick. Now they go defensive line in hopes to help counter Buffalo's consistent offensive success. Phillips could be a guy who, for some, can come screaming off the edge and make an immediate impact against whomever Miami is playing. The time to win is now for Miami.
19. Washington Football Team – Mac Jones, QB, Alabama
I think Washington trades for Jets QB Sam Darnold, however, would he be a better option than Jones? I'm not so sure while I am making this mock. Maybe that will change in a few days. For now, Washington feels comfortable with QB Taylor Heinicke to at least start the season and hopefully Jones can come in at some point. I think I might have talked myself into Washington trading for Darnold. But maybe not a first-round pick.
20. San Francisco 49ers (from Chicago Bears) – Jaycee Horn, CB, South Carolina
The 49ers probably could have stayed put at 12 and made this pick but here we are. Horn is an undervalued corner who would tremendously help an aging 49er secondary. Not to mention they are facing the likes of Stafford, Wilson, and Kyler Murray twice this year.
21. Philadelphia Eagles (from Indianapolis Colts) – Jeremiah Owusu-Koramoah, LB, Notre Dame
TRADE ALERT: Colts get QB Carson Wentz; Eagles get 21st overall pick
Like I said, I'm not good with trade packages yet. I'm learning but it takes time and it's hard to value guys full worth on paper. Anyway, Wentz is a Colt and for a team who is looking to win now and win big. The Eagles get some defensive help from the best college LB in 2020. He's versatile and can cover some ground in a hurry. Beef him up a little and he will be a great run stopper.
22. Tennessee Titans – Azeez Ojulari, EDGE, Georgia
Tennessee is running out of time to do something big. They didn't get what they thought they were getting in DE Jadeveon Clowney so it's time to rebuild the defensive line. Ojulari is big, quick, and a fighter. Going after Indy is key and Ojulari can be that guy for HC Mike Vrabel.
23. Houston Texans (from NY Jets) – Kadarius Toney, WR, Florida
Houston gets their new franchise QB at number 2. So why not get him a weapon? Toney has to be one of the rising starts of this draft that has completely taken the mock draft world by storm. Sure, he may not be the Deandre Hopkins replacement everyone is looking for, but you never know.
24. Pittsburgh Steelers – Alex Leatherwood, OT, Alabama
Pittsburgh lost Pro Bowler center Maurkice Pouncey this morning who retired with his brother Mike. I think taking a center might be a reach at this draft position. So I think taking Leatherwood, who definitely could be the most underrated tackle in this draft, is a good option. The Steelers run game was atrocious this season which is not typical of a Steelers offense. And with Big Ben not getting any younger, the Steelers should look to the trenches if they want to maintain their relevancy in the contender conversation.
25. Jacksonville Jaguars (from LA Rams) – Gregory Rousseau, EDGE, Miami
Rousseau opted out of 2020 but that doesn't seem to matter. He's a raw talent who would be a great fit for a young Jaguar team looking for some sort of spark. The Jags could have gone offense with this pick but they need to really look at keeping an even keel across the board with the amount of picks they have this draft.
26. Cleveland Browns – Zaven Collins, LB, Tulsa
The Browns seem to have figured out their offense. But that might change with the return of WR Odell Beckham Jr. However, their woes start on the defensive side of the ball, particularly at LB and DB. Sure, injuries played a part to those woes in 2020. But there is still the lack of depth that remains an issue until its addressed. Collins might be one of the more athletic specimens in this draft. I expect the Browns to do a lot with this pick to hopefully put them over the edge and into the Super Bowl conversation.
27. Baltimore Ravens – Teven Jenkins, OT, Oklahoma State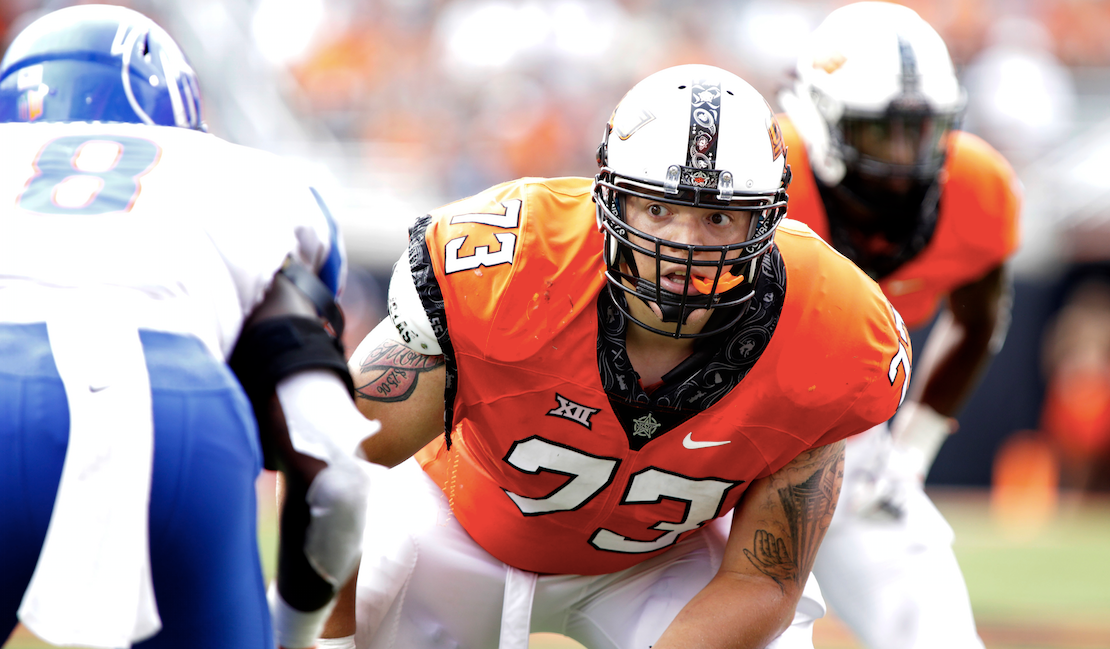 The Ravens were a disappointment last season. Although, they seemed to have found their stride towards the end of the season, it just wasn't enough to replicate the success they had in 2019. I think one of the problems lies with the offensive line. This offense hasn't been the same since G Marshal Yanda retired. Now, there is a recent story of Pro Bowler T Orlando Brown Jr. asking for a trade so he can play left tackle. That would be a major issue. But for now, adding Jenkins and moving him to guard might be the answer.
28. New Orleans Saints – Jalen Mayfield, OT, Michigan
I don't know whether to classify the Saints as a rebuild team yet. QB Drew Brees has yet to announce his retirement but we all know it is inevitable. So do the Saints go after a free agent QB, draft a QB, or stick with either Taysom Hill or Jameis Winston? And what about WR Michael Thomas who is expected to hit the free agent block? There are so many questions surrounding this team that the safest thing to do is hit the offensive line with this pick. Provide some protection for whomever is behind center and ensure that your team will be in the best possible position to remain competitive come September.
29. Green Bay Packers – Rashod Bateman, WR, Minnesota
Do the Packers actually draft a WR in the first round? History tells us no they will not. Moreover, there are various question marks on the defensive side of the ball that remain open and will remain open until Green Bay chooses to do something about it. Picking up a LB or DB wouldn't hurt. Either way, Bateman is the best player on the board and would be a great WR to pair with WR Davante Adams.
30. Buffalo Bills – Najee Harris, RB, Alabama
I think I have found the Bills missing link, offensively. It doesn't seem like the RB tandem of Zack Moss and Devin Singletary is going to get the Bills over the hump and into the Super Bow. After watching Harris this season, he proved that he can be a 3-down back in the NFL and would be a great weapon for QB Josh Allen to have in his arsenal.
31. Kansas City Chiefs – Aaron Robinson, CB, UCF
If you watched the Super Bowl, you know why the Chiefs are looking at their secondary. Holding and pass interferences penalties killed them. Yes, the offensive line was atrocious. However, most of their starters were out. They can address that issue later in the draft. For now, their achilles heel, when healthy, is their defense and will continue to be until they can get some adequate help.
32. Tampa Bay Buccaneers – Carlos Basham Jr., EDGE, Wake Forest
The Bucs won the trench warfare. And set to have most of their defensive line pending free agents, they need to look at adding some depth to continue that success. DC Todd Bowles did an excellent job in providing more than enough pressure to throw the Chiefs off their game in the Super Bowl.
ROUND 2
33. Jacksonville Jaguars – Samuel Cosmi, OT, Texas
34. New York Jets – Travis Etienne, RB, Clemson
35. Atlanta Falcons – Jayson Oweh, EDGE, Penn State
36. Miami Dolphins (Houston Texans) – Wyatt Davis, OG, Ohio State
37. Philadelphia Eagles – Eric Stokes, CB, Georgia
38. Cincinnati Bengals – Rondale Moore, WR, Purdue
39. Carolina Panthers – Dylan Moses, LB, Alabama
40. Denver Broncos – Tyson Campbell, CB, Georgia
41. Detroit Lions – Shaun Wade, CB, Ohio State
42. New York Giants – Nick Bolton, LB, Missouri
43. San Francisco 49ers – Deonte Brown, OG, Alabama
44. Dallas Cowboys – Creed Humphrey, OC, Oklahoma
45. Jacksonville Jaguars (from Minnesota Vikings) – Brevin Jordan, TE, Miami
46. New England Patriots – Quincy Roche, LB, Miami
47. Los Angeles Chargers – Joseph Ossai, LB, Texas
48. Las Vegas Raiders – Asante Samuel Jr., CB, Florida State
49. Arizona Cardinals – Pat Freiermuth, TE, Penn State
50. Miami Dolphins – Trevon Moehrig, S, TCU
51. Washington Football Team – Amon-Ra St. Brown, WR, USC
52. Chicago Bears – Terrace Marshall Jr., WR, LSU
53. Tennessee Titans – Jay Tufele, DT, USC
54. Indianapolis Colts – Patrick Jones, DE, Pitt
55. Pittsburgh Steelers – Javonte Williams, RB, UNC
56. Seattle Seahawks – Liam Eichenberg, OT, Notre Dame
57. Los Angeles Rams – Joe Tryon, EDGE, Washington
58. Baltimore Ravens – Tylan Wallace, WR, Oklahoma State
59. Cleveland Browns – Ronnie Perkins, EDGE, Oklahoma
60. New Orleans Saints – Elijah Molden, CB, Washington
61. Buffalo Bills – Chazz Surratt, LB, UNC
62. Green Bay Packers – Pete Werner, LB, Ohio State
63. Kansas City Chiefs – Levi Onwuzurike, DT, Washington
64. Tampa Bay Buccaneers – Jevon Holland, S, Oregon
ROUND 3
65. Jacksonville Jaguars – Jabrill Cox, LB, LSU
66. New York Jets – Landon Dickerson, OC, Alabama
67. Houston Texans – Kenneth Gainwell, RB, Memphis
68. Atlanta Falcons – Seth Williams, WR, Auburn
69. Cincinnati Bengals – Hamilcar Rashed Jr., EDGE, Oregon State
70. Philadelphia Eagles – Trey Smith, OG, Tennessee
71. Denver Broncos – Daviyon Nixon, DT, Iowa
72. Detroit Lions – Spencer Brown, OT, Northern Iowa
73. Carolina Panthers – Walker Little, OT, Stanford
74. Washington Football Team (from San Francisco 49ers) – Josh Myers, OL, Ohio State
75. Dallas Cowboys – Baron Browning, LB, Ohio State
76. New York Giants – Nico Collins, WR, Michigan
77. New England Patriots (FORFEITED)
78. Los Angeles Chargers – Ifeatu Melifonwu, CB, Syracuse
79. Minnesota Vikings – Darius Stills, DT, West Virginia
80. Arizona Cardinals – Chuba Hubbard, RB, Oklahoma State
81. Las Vegas Raiders – Dayo Odeyinbo, EDGE, Vanderbilt
82. Miami Dolphins – Jaylen Tyman, DT, Pitt
83. Washington Football Team – Ar'Darius Washington, S, TCU
84. Chicago Bears – Ben Cleveland, OG, Georgia
85. Indianapolis Colts – Kyle Trask, QB, Florida
86. Tennessee Titans – Dazz Newsome, WR, UNC
87. New York Jets (from Seattle Seahawks) – Caden Stearns, S, Texas
88. Pittsburgh Steelers – Israel Mukuamu, CB, South Carolina
89. Detroit Lions (from LA Rams) – Marvin Wilson, DT, Florida State
90. Cleveland Browns – Talanoa Hufanga, S, USC
91. Minnesota Vikings (from Baltimore Ravens) – Jordan Smith, EDGE, UAB
92. Cleveland Browns (from New Orleans Saints) – Sage Surratt, WR, Wake Forest
93. Green Bay Packers – Tre Brown, CB, Oklahoma
94. Buffalo Bills – Tarron Jackson, EDGE, Coastal Carolina
95. Kansas City Chiefs – Brady Christensen, OT, BYU
96. Tampa Bay Buccaneers – Rhamondre Stevenson, RB, Oklahoma